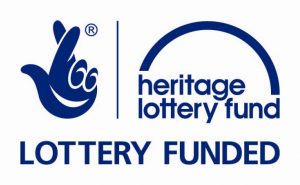 In early 2015, we were awarded a grant from the Heritage Lottery Fund for a project called Capturing Coastal Memories.
The aim of the project was to involve the local community to learn about their heritage and find out interesting stories about the fascinating people of yesteryear.
We worked with children and teachers from Blackhall Colliery Primary School, Hesleden Primary School and St Joseph's RC Primary School. The children started to investigate their past and found out how people lived and how the area had changed over the years. The children took part in art work, creative writing, trips out into the local community, interviewing grandparents and much more.  Download the children's fabulous booklet.
All the children and the local community were invited to Blackhall library for its 50th birthday celebration, where they enjoyed making crafts from the 1950's and taking part in games and entertainment from the 50's.  A photographic gallery of all the Miss Crimdon pageants were displayed to stir some special memories amongst the older generation and a mosaic was skilfully made my key stage 1 pupils from St Joseph's RC School.  The mosaic now stands proudly in the library.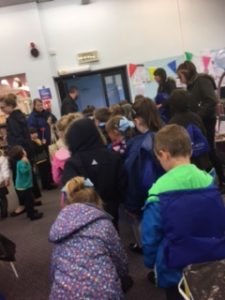 The children from Hesleden Primary also took part in a small project to celebrate the new war memorial in the village.  Working with Blackhall Local History Group, the children made a replica model of the memorial and attended the opening ceremony.
Again, working with Blackhall History Group and Beamish Museum the children from Blackhall Colliery Primary were transported back to the 1st World War to find out what life was like in the army.
With the funding we were also able produce another book called "The Vigil" which depicts the story of Vane Tempest Colliery in Seaham and the campaign led by local women to save the colliery.  Full of fascinating stories, photographs, poetry and art work this book pays tribute to the miners and their families of Seaham and beyond.  See a copy of the Vigil.
We also managed to film some local people. These people gave up their time to tell us about the past and allowed us to share their memories with you.
You can listen to their stories here: