Crimdon
Crimdon is situated at the southern end of Durham's Heritage Coast. Once a thriving holiday destination for mining families from nearby villages during the 1920's, Crimdon is now a destination for one of our rarest seabirds, the Little Tern.
The Little Tern visits Crimdon to breed each year from West Africa. They usually return to Africa with their young at the end of summer. The importance of these birds means they are well protected by wardens and volunteers, who are always available during the bird breeding season to talk to the public about the colony.
Crimdon Community Hub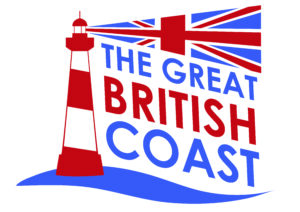 Update 18 February 2021
The hub is now connected to water and electricity and brickwork has started.  This week has seen the installation of the timber framework which will make a dramatic difference to the site – the views from the windows will take in the fantastic views!
Update 6 November 2020
Construction has now started on site with ground preparation works.
When completed the Hub will enjoy sweeping scenic views down the coast towards Hartlepool.
The new build will be modern and environmentally conscious with low energy features. See below for an artists impression of the what the finished build will look like when it is completed in July 2021.






16th October 2020
We are delighted that work will be starting on site on Monday 19th October 2020 for a community hub, café and toilet facilities at Crimdon for our local communities and visitors to enjoy. Crimdon has a wide sandy beach that is much enjoyed by families, scenic views and is also known for its annual visits from little terns, a protected species, who come from West Africa to breed every summer.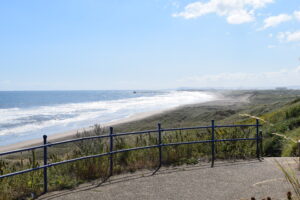 Funding from the Government's Coastal Community Fund and Durham County Council will allow this much needed facility to go ahead with visitor numbers standing at 220,000 every year.  The hub will also be a place for schools to learn about Crimdon's unique coastal wildlife with space to accommodate them as well as community groups and volunteers alike.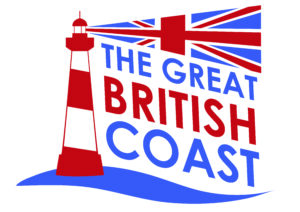 The project will take approximately 31 weeks to complete and will create a number of full time employment positions.
We have welcomed support from Councillor Crute and Councillor Pounder from Blackhall who have been involved with this project from the start, helping us to see it from it's vision to delivery. Councillor Crute told us "I'm delighted to see that construction of the new Coastal Hub at Crimdon is scheduled to begin soon. For a long time I've been inundated with calls from visitors and members of the public asking for improved facilities at Crimdon Dene so to see a start on site of the proposed Coastal Hub will be a huge boost for everyone with the interests of Crimdon at heart. Hopefully it will be the first step towards bringing in additional facilities and returning the resort to its traditional status as a key visitor attraction for the Durham coast."
Crimdon boasts a long sandy beach with the only sand dunes on the Durham Coast. A walk through Crimdon Dene is rewarded by stunning views of a viaduct which was built in 1905.
In recent years new interpretation has been designed and installed and the furniture has been updated with the aid of an Area Based and funding from County Durham Environmental Trust.
There is a large car park here making Crimdon a great place and base to explore. The England Coast Path passes through Crimdon with good links to the Hart to Haswell cycleway.