Coast watch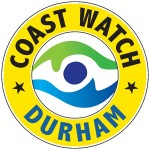 Your Coast needs you! Let's work together to keep our beautiful coast safe and healthy, we are working to combat :
Flytipping
Badger baiting
Illegal vehicle use – motorcycles and quad bike
Air guns
Hunting with dogs
Anti-social behaviour
Fires
None of these activities are legal along our coast – we need you to join in with Coast Watch.
Coast Watch is a scheme where all those with an interest in the coast get together with Durham Police, Durham County Council and the landowners along the coast to take action to reduce the environmental crime, anti-social behaviour and vandalism along our beautiful coast. It operates along the whole of the Durham Heritage Coast from Ryhope Dene to Crimdon Beck, covering the car parks, paths, the "beach banks" and our nature reserves.
Remember if it's going on- ring 101 (24 hours)
By joining Coast Watch you know YOU  will be making a difference.
You can do something that will really make a difference to our beautiful coastline.
Read more on Coast Watch on the attached leaflet Coast Watch Durham leaflet PDF